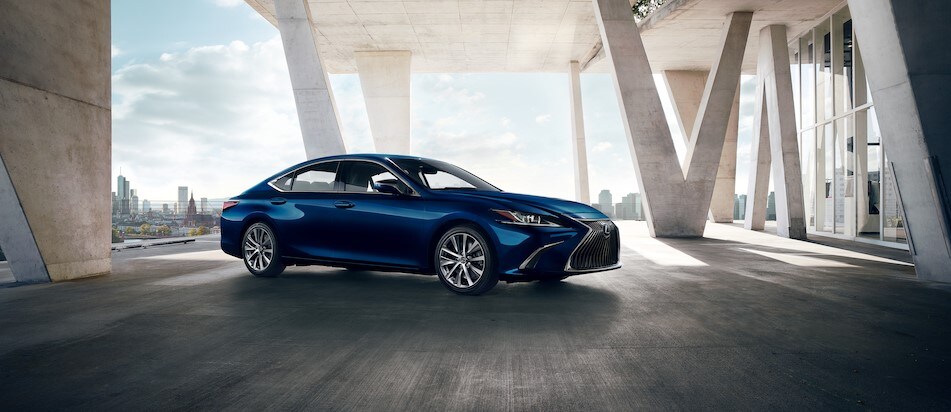 LEARN MORE ABOUT THE

2019 LEXUS ES 350

Luxurious. Stylish. Lexus
| | | | | |
| --- | --- | --- | --- | --- |
| | 2019 Lexus ES 350 | 2019 Mercedes-Benz C-Class | 2019 Acura TLX | 2019 Infiniti Q50 |
| Engine | 3.5-liter V6 Engine | 2.0-liter I4 | 2.4-liter I4 | 2.0-liter Turbo I4 |
| Horsepower | 302 | 255 | 206 | 208 |
| Torque | 182 pound-feet | 273 pound-feet | 182 pound-feet | 258 pound-feet |
| Highway MPG | 33 | 34 | 33 | 30 |
| Transmission | 8-Speed | 9-Speed | 8-Speed | 7-Speed |
Comparing the 2019 Lexus ES We Have in Tulsa with Other Luxury Sedans
Luxury sedans attract car shoppers from all around Broken Arrow, OK, and when you look at their combination of driving feel, practicality, refinement, and smarts, it's clear why they're so popular. But, there are also lots of options in the class. Well, if you took all the qualities that drivers love about luxury sedans and combined them, the 2019 Lexus ES is the model that would come out. Interested in where it stands among your luxury sedan options? We've compared it with the 2019 models of the Infiniti Q50, Mercedes-Benz C Class, and Acura TLX to give you a better idea of what makes the Lexus ES stand out!

We'll start with the performance, which we know is important to many around Owasso considering luxury sedans. The 2019 Lexus ES 350 has a V6 engine that provides more power than the four-cylinder engines of its competitors while getting similar efficiency specs and running on regular gas. The Infiniti Q50, Mercedes C Class, and Acura TLX all require premium. You'll spend less on gas throughout the year while getting more out of your engine with the ES.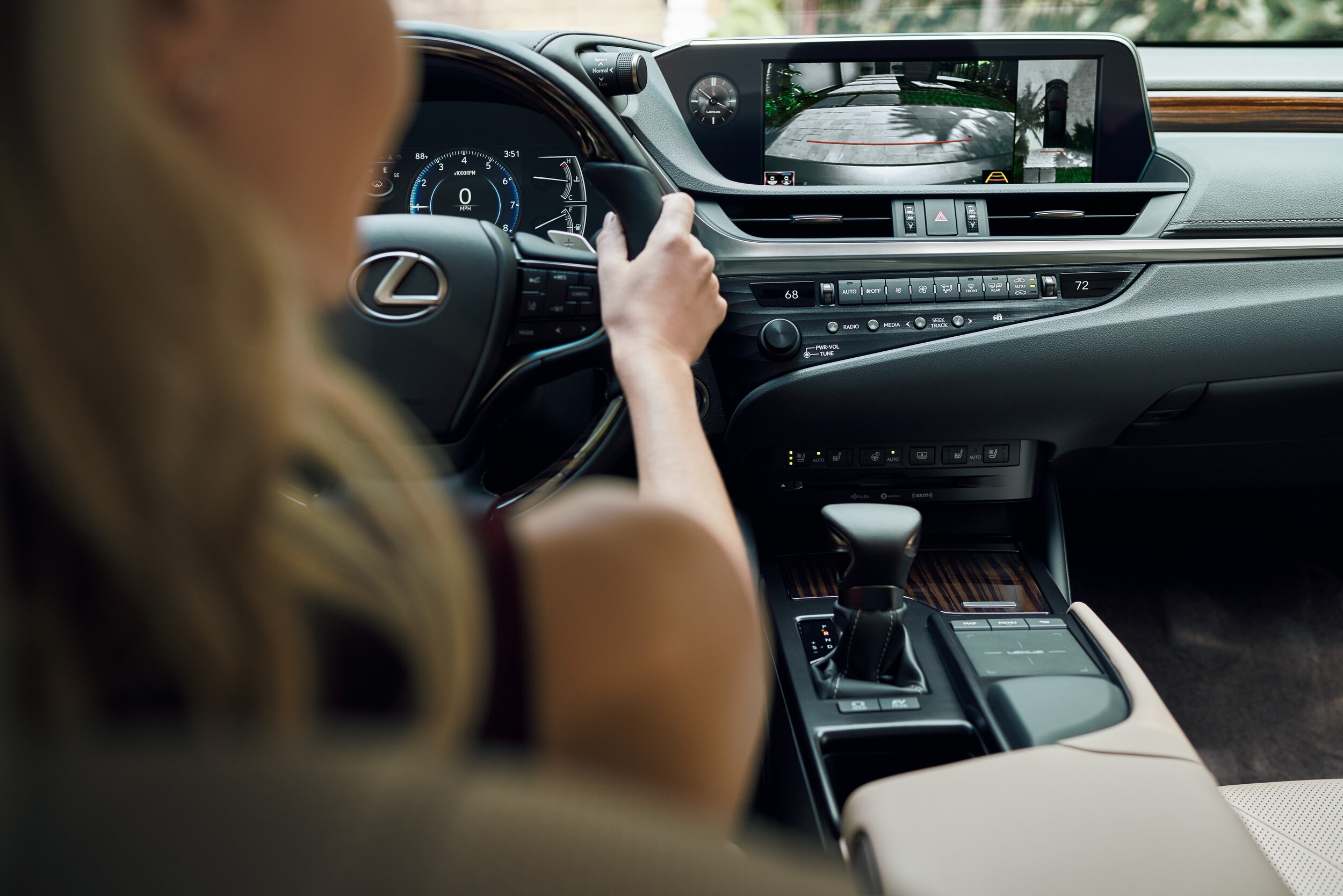 Of course, thrills aren't all that the Lexus ES provides as it has more rear legroom and a much larger trunk than the sedans from Infiniti, Mercedes, and Acura, which means less worry about comfort and cargo space. Also, the ES comes with one of the best suites of standard safety features, with road sign assist and dynamic cruise control available at all speeds, and only the 2019 Lexus ES was Kelley Blue Book's Luxury Sedan Best Buy of 2019.
Whether it's comfort, driving feel, or the looks you're sure to get when driving a luxury sedan, the 2019 Lexus ES easily stands out over the 2019 Acura TLX, Mercedes-Benz C Class, and Infinti Q50. This difference in quality is even easier to see when you experience the Lexus ES in person at our Tulsa dealership. We're a short drive from Bixby, OK and well worth the visit, so swing on by soon!
Comparing The Lexus ES 350 Against Tesla Model 3
2020 Lexus ES 350 Telsa Model 3, Engine 3.5-Liter V6 Engine All-Electric Motor, Horsepower 302 258-271, Torque 182 lb-ft NA, MPG/Range 33 240 miles, Transmission Eight-Speed Auto One-Speed Direct Drive
Searching for a sophisticated sedan to fit your status is becoming more difficult every year. There are more options hitting lots across Tulsa, all the time. But you need something that shows off your social standing and tells everyone you've reached a point in your life you can be proud of. Lexus of Tulsa believes your money would be best spent on a first-class Lexus. To be fair, we will compare our elegant 2020 Lexus ES sedan to another luxury sedan, the Tesla Model 3.
Drivers from Broken Arrow expect a high level of performance from their luxury sedan. The Lexus ES delivers with its smooth and 3.5-liter V6 paired with a reliable eight-speed automatic transmission. It churns out 302 horsepower and 267 pound-feet of torque to give you a tremendous power out of the blocks. It gives you a fuel-efficient EPA estimated 22 mpg when driving through Tulsa and 33 mpg when heading in from Broken Arrow. Front-wheel drive comes standard, as does the easy handling you'll feel when hitting the road.
The Tesla Model 3 is run through an all-electric motor. Your typical charge will take between eight and 10 hours, when using a home charging station. The Tesla Model 3 has a range of 240 miles between fill-ups. It gives drivers a firm suspension but handles most roads admirably. It comes with standard rear-wheel drive with all-wheel drive available on some trims.
Ride confident in your Lexus ES Class sedan, knowing we're taking care of you. Each Lexus ES comes with a host of safety features engineered to protect you on the road. The Lexus Safety System+ is packed with driver assistance like, pedestrian or bicyclist detection, road sign assist, lane departure alert with steering assist, pre-collision system and many more. The Insurance Institute for Highway Safety awarded the 2019 Lexus ES a Top Safety Pick+.
The Model 3 brings you few standard safety features, like Automatic emergency braking, forward and side collision warning, blind spot monitor, multiple sensors around the car and a rearview camera. Any more than that and you're paying extra for features.
You'll feel right at home in the massive cabin of the Lexus ES. With room for five, the seats are upholstered with synthetic leather, full leather or semi-aniline leather upholstery. It is decorated with high-quality materials like aluminum or wood trimmings. Its 16.7 cubic feet of cargo space is among the largest in its class. Voice controls help navigate your infotainment features, which include Amazon Alex integration. You will also find a Wi-Fi hotspot, smartphone integration and Bluetooth on an eight-inch display.
The Tesla Model 3 starts with a cloth upholstered interior that holds five people. It has a surprisingly no-frills cabin but still brings a degree of class with wood inlays. The 15 cubic foot cargo space is slightly smaller than you'll find on the Lexus ES. The infotainment system is well-placed with easy-to-use functions and menus but lacks the entertainment functions you would expect from a luxury sedan. Besides Bluetooth connection, there is nothing in the way of smartphone integration and the USB port is purely for charging.
When you take the whole package, the Lexus ES is best suited to keep you protected and connected when traveling around Broken Arrow and Tulsa. The Tesla has some nice elements, but it can't keep up in the categories of safety and technology features. Your personal preference will come under the hood. For that, you'll need to take a test drive of the Lexus ES at Lexus of Tulsa. When you start the engine you'll feel what it means to sit in the seat of a sophisticated luxury sedan.
Submit a Form to Learn More About This Model